La Casa has a number of affiliate undergraduate student organizations that vary in "active status" each semester. If you would like to stay updated with the events and gatherings our organizations are hosting, make sure to subscribe to the La Casa newsletter and follow their respective social media accounts. All organization events are listed under center events in our weekly newsletter!
Latinx Undergraduate Student Groups
---
BF: Ballet Folklorico Mexicano de Yale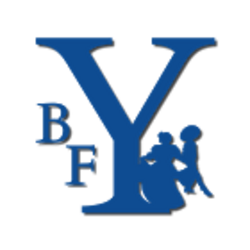 Ballet Folklorico Mexicano de Yale College was founded during the 1998-1999 school year in an effort to bring a greater awareness of Mexican culture to the Yale and greater Connecticut communities. Because all of our dances are historical in nature, BF takes interest in preserving the authenticity of each region's distinctive traditions. Whenever possible, BF strives to incorporate a substantial educational component, which is often lost to the beautiful nature of such dancing. As a university student group, and especially as a Yale organization, we also feel an obligation to teach our audiences some of the history of Mexican folk culture. The goals of this organization are diverse and ambitious: while the organization seeks to foster a spirited Mexican dance group for Yale students and community members of all backgrounds, we also strives to become a cultural resource for the city of New Haven, as well as the greater state of Connecticut.
BCY: Brazil Club de Yale (inactive at La Casa as of Spring 2023)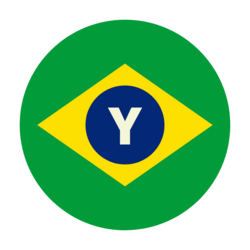 The Brazil Club at Yale seeks to foster the Brazilian Community at the College. At our events and weekly dinners, we gather to celebrate our heritage and create a home away from home for all Brazilians at Yale!
CAFE: Central Americans for Empowerment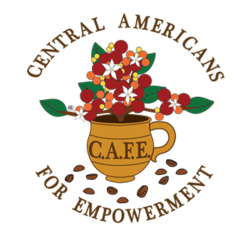 Central Americans for Empowerment at Yale – A Student Organization aims to create a space for Central American students to come together and discuss and celebrate the diversity within the isthmus (and beyond, as we also consider Central America to transcend borders). CAFÉ at Yale's mission also aims for a collective voice on campus and in New Haven through political, social, and cultural education and advocacy for issues pertaining to and regarding Central America.
CAUSA: Cuban American Undergraduate Student Association
The Cuban-American Undergraduate Student Association, better known as CAUSA, was established in 2005 to serve the needs of both Cuban and Cuban-American students by providing an open forum wherein to share and promote our common heritage. CAUSA also seeks to foster dialogue and raise public awareness pertaining to the social, political, and cultural issues affecting both the Cuban and the Cuban-American communities in the United States and abroad.
---
CASY: Club of Argentine Students at Yale (inactive at La Casa as of Fall 2019)
CASY: The Club of Argentine Students at Yale intends to advance Argentine culture within the Yale Community. It provides an institutional framework to allow for regular gatherings of individuals from Argentina, as well as those interested in its culture. The cultural advocacy will provide a space for discussion about Argentine culture amid the whole of Yale community. The club will provide orientation and support for incoming or prospective Argentine students, in order to secure their inclusion. Visit them on their Facebook Page: https://www.facebook.com/yaleargentineclub/
---
Club Colombia
Club Colombia is Yale's undergraduate organization for Colombian and Colombian-heritage students, providing weekly opportunities for discussion about Colombia, its culture and current events while connecting them to Colombian graduate students and professors and alumni.
---
Club Venezuela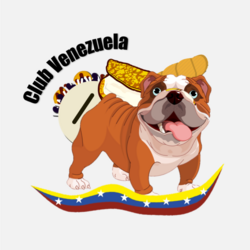 Club Venezuela is an organization seeking to support members of the Venezuelan community at Yale College. In addition to providing opportunities to share in our common heritage, Club Venezuela is looking to provide institutional support in fostering dialogue regarding the political and socioeconomic crises in Venezuela, including their implications on members of our community and beyond.
De Colores
DeColores is a space for queer, Latinx students and their allies to build community and explore the intersection of our identities. DeColores was founded in 2012 as a space for queer organizing and as a site of discussion and support. Today, we are a social group built around discussion and shared activities.
DB: Despierta Boricua, the Puerto Rican Student Organization at Yale
Since 1971, Despierta Boricua has provided students of Puerto Rican heritage with a space to educate, celebrate and motivate one another through the collective appreciation of our shared Puerto Rican identity. The organization has centered around uniting the Puerto Rican student population at Yale through food, music, culture, and activism, while aiming to drive social, racial and economic change on campus and in the larger Puerto Rican community.
---
DSA: Yale Dominican Student Association
The Dominican Student Association, candidly known as the QuisqueYalies, is an organization boasting both energetic membership and the active participation of Dominican and non-Dominican students on Yale's campus. Since its inception, DSA has sought to fulfill its mission of bringing Dominican cultural awareness and exploration to Yale's campus. This mission manifests itself in the form of our new annual Afro-Latinx series, movie screenings and discussions, panels, game nights and dominó chats, folkloric Dominican music and bailes típicos, a lot of cooking and eating of traditional Dominican cuisine, Dominican "Word of the Week," and still aspire for more!
ECUAU: Ecuatorianos y Amigos Unidos
Founded by Ecuadorian sisters Shannon and Leslie Guerra during the pandemic, Ecuatorianos y Amigos Unidos is an undergraduate organization aiming to promote Ecuadorian culture on campus. Both felt a strong need to create a space where a group of friends can come together and through shared backgrounds, become like family. Our club unites Ecuadorian and Ecuadorian American students, as well as those interested in Ecuadorian culture by providing a warm community to create meaningful connections. We offer regular opportunities to discuss traditional cuisine, music, and social & environmental causes unique to Ecuador. Join us for movie nights, speaker events, intellectual debates, art and cooking experiences, and many more!
Instagram: @yaleecuau
---
LUL: La Unidad Latina, Lambda Upsilon Lambda Fraternity, Inc.
La Unidad Latina, Lambda Upsilon Lambda Fraternity, Incorporated primarily seeks to take a leadership role in meeting the needs of the Latino community through academic achievement, cultural awareness, community service and promotion of the Latino culture and people. They strive to become the premier Latino Fraternity in the country. More specifically, they strive to become a nationally recognized Latino fraternal organization comprised of the best and brightest leaders committed to excellence in service and education.
Since its inception in 1982, La Unidad Latina has remained on the vanguard of political and community empowerment by developing influential leaders that strive to exert knowledge and power into its peers in order to attain mutual success. They commit themselves to academic excellence, leadership development and cultural enlightenment, enhanced by a diverse cognizant membership. La Hermandad strives to preserve and promote an inclusive intellectual environment for its members, in addition to the general community.
---
LWAY: Latina Women at Yale
LWAY: Latina Women at Yale, is an organization of Yale students that empowers Latina women interested in connecting with each other through academic, social, professional, and community activities. LWAY: Latina Women at Yale strives to provide a community for those passionate about promoting the careers and leadership of Latinas on and beyond campus.
Mariachi Lux Et Veritas
Mariachi Lux Et Veritas is a Yale undergraduate traditional Mariachi group revived in 2022 for Latine students and the Yale campus at large to participate, celebrate, appreciate, and bring awareness to the beauty of Mexican culture through music. Our mission is to empower and inspire students through cultural representation and enrichment, performing and hosting educational events for the entire Yale campus and surrounding Connecticut community to explore Mexican heritage, customs, and histories. We welcome any and all musical backgrounds from both Yale College and Yale University at large! We cannot wait to see you at our serenatas! 
---
MEChA: Movimiento Estudiantil Chicano de Aztlán de Yale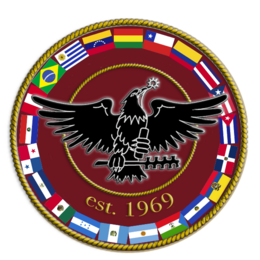 Movimiento Estudiantil Chicano de Aztlán (MEChA) de Yale, established in 1969, is an organization of students of different ethnic and racial backgrounds who have come together in pursuit of social justice, community empowerment and cultural awareness.
The organization is composed of students on campus who are politically conscious and sensitive to the issues affecting underrepresented peoples of our communities and our nation. We seek to strengthen our ties with the New Haven population through communication and cooperation to stand in solidarity with each other.
MEChA de Yale promotes and supports the pursuit of education as a means to achieve self-empowerment. Our social and political activism is a direct response to the problems that affect the Latinx population and other communities of struggle locally, nationally and globally.
---
¡Oye! Spoken Word
¡Oye! Spoken Word is a non-audition spoken word poetry group that focuses on uplifting the creative voices of artists from underprivileged, underserved, and/or underrepresented backgrounds. The group has been affiliated with La Casa since its inception, and was originally an all Latinx group, but has since evolved to its current identity as a multicultural group open to any artist of color. The group is still conscientious about honoring its roots in Latinidad and engaging with the La Casa community through our art and performances. Instagram: @oyespokenword.
---
Sabrosura: Yale's Undergraduate Premiere Latin Dance Team

Sabrosura is Yale's Premier Latin Dance Team. Affectionately known as Sabro, Sabrosura is first and foremost a dance family. Founded in 2009 by members of the Dominican Students Association, Sabrosura aims to encourage and celebrate cultural expression through dance styles that largely originate from the Caribbean. We strive to create a space for students interested in Latin dance to learn, create, and teach with the Yale and New Haven communities.
---
Yale SACNAS Chapter: Society for the Advancement of Chicanos and Native Americans in Science
The Yale SACNAS chapter is an inclusive group dedicated to fostering the success of URM BIPOC groups, Chicanos/Hispanics, Native Americans, African Americans, women, gender minorities, and allies from college students to professionals, in attaining advanced degrees, careers, and positions of leadership in STEM.
Contact: ysacnas@gmail.com
Website: https://ysacnas.wixsite.com/ysacnas
Instagram: https://www.instagram.com/ysacnas/
Twitter: https://twitter.com/YSACNAS
Facebook: https://www.facebook.com/YSACNAS/
Yale Connect: https://yaleconnect.yale.edu/GSASORGSACNAS/club_signup 
---
SHPE: Society of Hispanic Professional Engineers (inactive at La Casa as of Spring 2023)

Hello, we are SHPE, the Society of Hispanic Professional Engineers chapter at Yale. SHPE is a national organization that connects us and provides amazing opportunities and resources for hispanic engineers. The group is open to all latine STEM students, not only engineering students. 
Our goal is to connect with fellow Hispanic STEM students at Yale and promote STEM outreach in the broader New Haven community. We aim to facilitate networking among minorities in STEM majors as well as empower the Hispanic community in New Haven to pursue careers in engineering and the sciences.
---
SMH: Students of Mixed Heritage (inactive at La Casa as of Fall 2020)
Yale Students of Mixed Heritage is intended to be a space wherein students of more than one heritage, however they choose to self-identify (whether that be racial, ethnic, cultural, national, etc) feel welcome and included in the fullness of their identity. To that end, we are committed to being a bridge between the various cultural houses and student organizations of which our members belong while also creating a space to celebrate the identity unique to being blended or mixed. Our emphasis this year will be on building community.
---
Sube: Yale Latinx Pre-Professional Student Association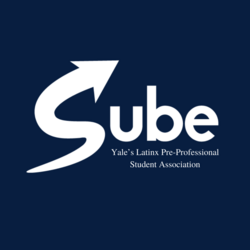 Sube is a student-run organization focused on empowering the Hispanic/Latinx community of Yale University to develop professional pursuits in fields where, conventionally, Hispanic and Latinx students are underrepresented. Finding a path in the professional world can be both arduous and perplexing, especially when the pool of role models in an industry of choice is saturated with people from dissimilar backgrounds. For this reason, Sube acts as a hub for cultivating interest in various fields and provides resources to its members in an effort to contribute to a new generation of Hispanic/Latinx leaders.